Itinerary :
Hotspring
Budhisme temple
Git-git waterfall
Duration 5 hours.
All price is per car.. Max 5 people.. Price ONLY include driver car.. Petrol and parking only.
Excluded from the price: entrance ticket, lunch and insurance
Include :
Car + Petrol
English speaking driver
Sarong
Mineral Water
Hotspring
Banjar Hot Springs, locally referred to as 'Air Panas Banjar', are located approximately 5km southwest from the famous Lovina coast in North Bali. The hot water springs share the same district as the Brahmavihara Arama Buddhist monastery which is located only 1.5km to the east. The centuries-old hot springs have been upgraded with modern facilities over time, and have become a favourite retreat and recreational site among locals and international visitors.
Budhisme temple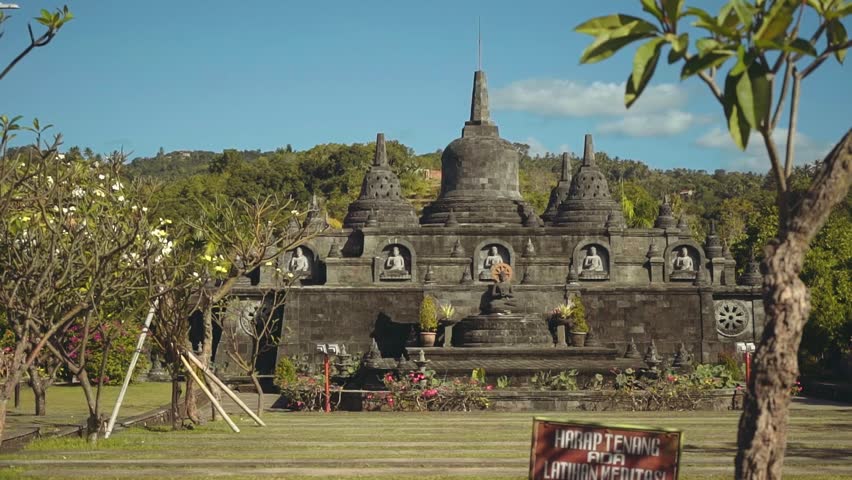 Brahmavihara-Arama is Bali's largest Buddhist monastery, located up in the hills of Banjar, only 1.5km west of the Banjar Hot Springs. Opened in 1970, Brahmavihara-Arama comprises a hectare of hillside, with numerous meditation rooms, libraries, beautiful gardens, and an impressive mini replica of the world's largest Buddhist archaeological site, Borobudur on its highest grounds. The monastery is an approximate 20km drive from the Singaraja main town, and a 10km from the major beach resort of Lovina. Up from the Jalan Raya Seririt-Singaraja main road is a quaint street lined with Alphonse Lavallée vineyards that provide a scenic intro to this uphill attraction. After a few minutes, the community of Dusun Abian comes to view, and clear signposts show you directions to the famous hot springs and to the monastery.

Gitgit Waterfall
Bali waterfalls come in a wonderful variety so you choose from easy nature treks to hidden cascades that are fit for adventurous travellers, hidden deep in the mountain forests of central Bali. Bali's waterfalls reward you after your exciting journey through the island's lesser explored regions, with immersive sights and sounds that promise a soothing experience
For Booking And Price Please Contact Us via WhatsApp Or Email
---